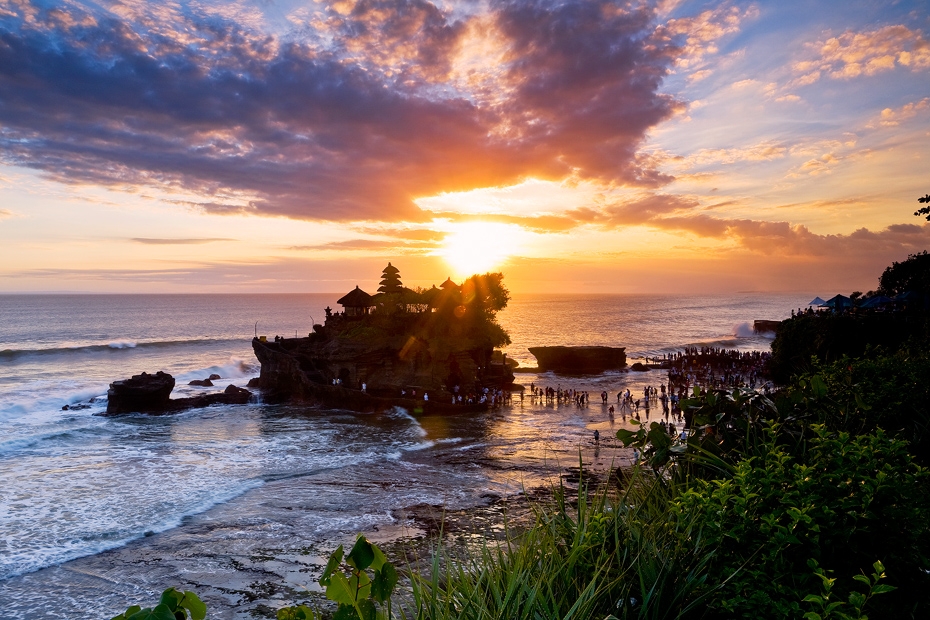 Interesting Places in Bali
Interesting Places in Bali
Bali is one of the famous islands for tourism. This island is so famous for many attractions offered by this island for all tourists. In this case, there may be some people asking What the interesting in Bali. This question is not difficult to answer since Bali is full of interesting things and destinations. Bali is just like heaven for all tourists and travelers. What they want to see is found in this place. This becomes the perfect island that offers a lot of destinations.
Bali itself is great since it is not just about many kinds of destinations of the natural landscape. Bali and Balinese are great since they also preserve and keep the cultural heritages and these are clearly seen in daily life. Tourists can see the beauty of culture and religions represented by the rituals, sacred places, and even daily life of the Balinese. The combination of attractive landscape and rich heritages make this island a complete package for holiday.
The Majestic and Interesting Temples
It is true that there are many things to see in Bali. People do not need to worry about What the interesting in Bali since all destinations in Bali are more than just interesting. In this case, people can start by exploring the temples. There are many temples in Bali and most of them are great place to visit. Temples are place for rituals and prayers, but it does not mean that tourists cannot visit and come inside the temples. Moreover, some temples are great in its architecture and view. In this case, Balinese allow tourists to go to most of the temples, so it is great chances. There are some recommended temples to go:
The first temple is Pura Ulun Datu Bratan. This pura or temple is special since it has great location. The temple is located on one of the lakes in Bali. Seen from distance, it looks like the temple is floating on the water and this provides perfect view. The surrounding of the temple is also great to explore.

Then, there is Pura Luhur Uluwatu. This is one of the iconic temples in Bali for its location and architecture. Its location is on the cliff and people can see the sea right below the cliff. This is so perfect for its location since it provides great view of the ocean, including also the beautiful sunset. There is also Kecak Dance Performance performed in this temple and this is one of the attractive dance performances that tell a great story of Balinese belief.

The third destination of temple is Pura Tanah Lot. This temple is also beautiful for its location on the shoreline, although it is not as high as the cliff where Pura Luhur Uluwatu stands. This location is perfect to see the clear view of the ocean and beautiful sunset. The pura or temple itself has nice architecture also.
The Natural Landscape
Of course, Bali is not just about temples. There are great natural landscapes to see and beaches are some of the famous destinations to explore. Talking about beaches, Kuta Beach will be the most important and recommended place to go. This beach is beautiful for its view and its wave is so perfect for surfing. There are many surfers, and even professional and international surfers, playing surfing on the waves of Kuta Beach.
There are some surfing classes for tourists who want to learn about it. Then, the other beautiful beach is Sanur Beach. This beach is not as crowded as Kuta Beach, so it is a good choice for relaxation. Although it is not like Kuta Beach, it does not mean that the beach is located nowhere. This beach is supported by good accommodation already, so people still can find what they need to make their holiday so comfortable. Those are some destinations that can be answers of What the interesting in Bali.