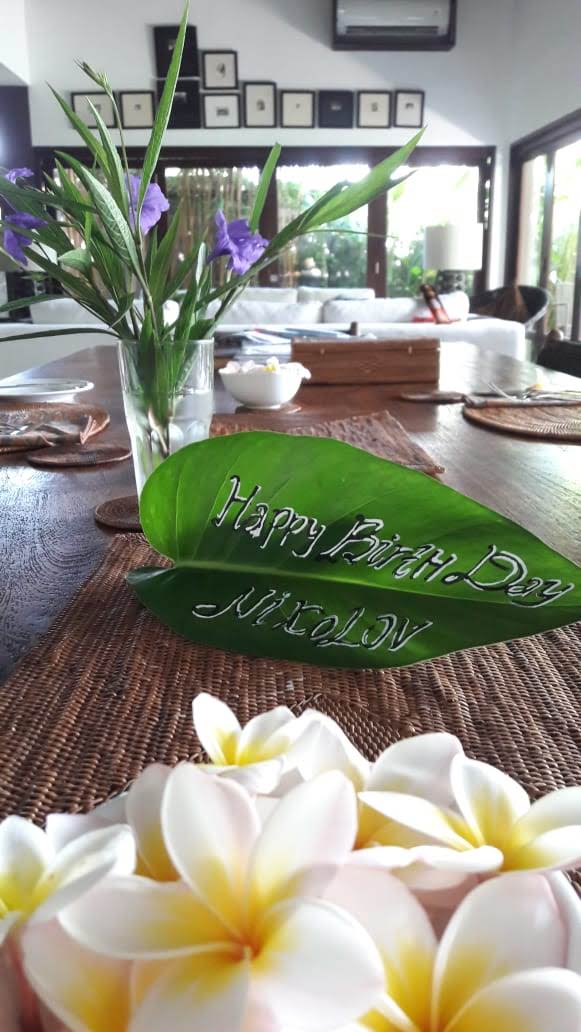 Some Ideas of Bali Retreat Adventure
Some Ideas of Bali Retreat Adventure
There are many great places to go for holiday. Even, each country has its own beauty to explore. For
people who love adventure, of course great natural landscapes and unique destinations will be what
they look for. In this case, Bali can be great destination to go. There are many great destinations in
Bali that can provide great adventure. Bali can be great destinations since the whole area of this island
can be great spot for destination. Bali has awesome natural landscapes and this island is so famous for
its beautiful beaches. Many beaches can be explored to get best experience. Then, there are also
several spots that can be great destinations for Bali retreat Adventure. Some of the places offer real
adventure combined with retreat, so people can be free from the crowded place of the towns, and they
can get relaxed and have interaction with the nature. There are some great adventure and activities to
do.
Ricefields
First thing to do is to enjoy riding bike around the field of rice. People may think that Bali is so
famous for its beaches and cultures, and they never think that Bali also has beautiful rice fields to
explore. For some people, rice fields may not be something special since there can be many rice fields
in many places in Indonesia. However, rice fields in Bali is quite different and it is what can people
find in Ubud. In Ubud, people can find exotic rice fields that are arranged to provide better water
irrigation. For the idea of Bali retreat Adventure, people can enjoy riding bicycle around the rice
fields. This is great package of adventure to do. People can enjoy great experience of bike trip in the
downhill track since most of the area are on the slope of mountain. Then, tourists can also visit coffee
farm. There are also Balinese villages to explore. Surely, this is perfect destination for both adventure
and retreat.
Monkey Forest
Still in the area of Ubud, there is also famous monkey forest. Of course, this can provide special
adventure since this is not just common monkey forest. The forest is sacred forest and the monkeys
are also considered as sacred animals, so they are not to disturb. Of course, this can be special
adventure and retreat. People do not need to worry about the monkeys. They may be aggressive, but
they are not going to attack as long as people do not disturb them. The forest is also not like the
common forests. There are some buildings in the forest become spots for prayers and offerings. That
is why this is not common forest, but it is one of the sacred forest in Bali. Tourists can explore the
whole area of the forests and this can be interesting. The buildings are nice and artistic. Then, as what
is found in the forest, there are many big trees. Although the forest is dominated by monkeys, there
can also be birds and other animals to find.
References
Then, there are still other ideas of Bali retreat Adventure that can be done. There are some great
activities to do and these are water sports. Bali has beaches and rivers that can be great spots to do
exploration and adventure. These are some references:
 River rafting can be one of the great idea. The rafting can last for several hours and the tracks
have various kinds of difficulties. Along the route of rafting, there are great scenery provided
by the nature.
 Then, tourists can also learn about turtles. In this case, there is turtle breeding and this
breeding has got supports from WWF. It is not only to see the breeding of turtles, but people
can also get experiences of returning or releasing the baby of turtles to the sea. This can be
unique and special experience.
 Bali has many beaches, so it is very possible to do some water sports. Diving, surfing, and
snorkelling can be done and each beach can offer differences sports and experiences to obtain.