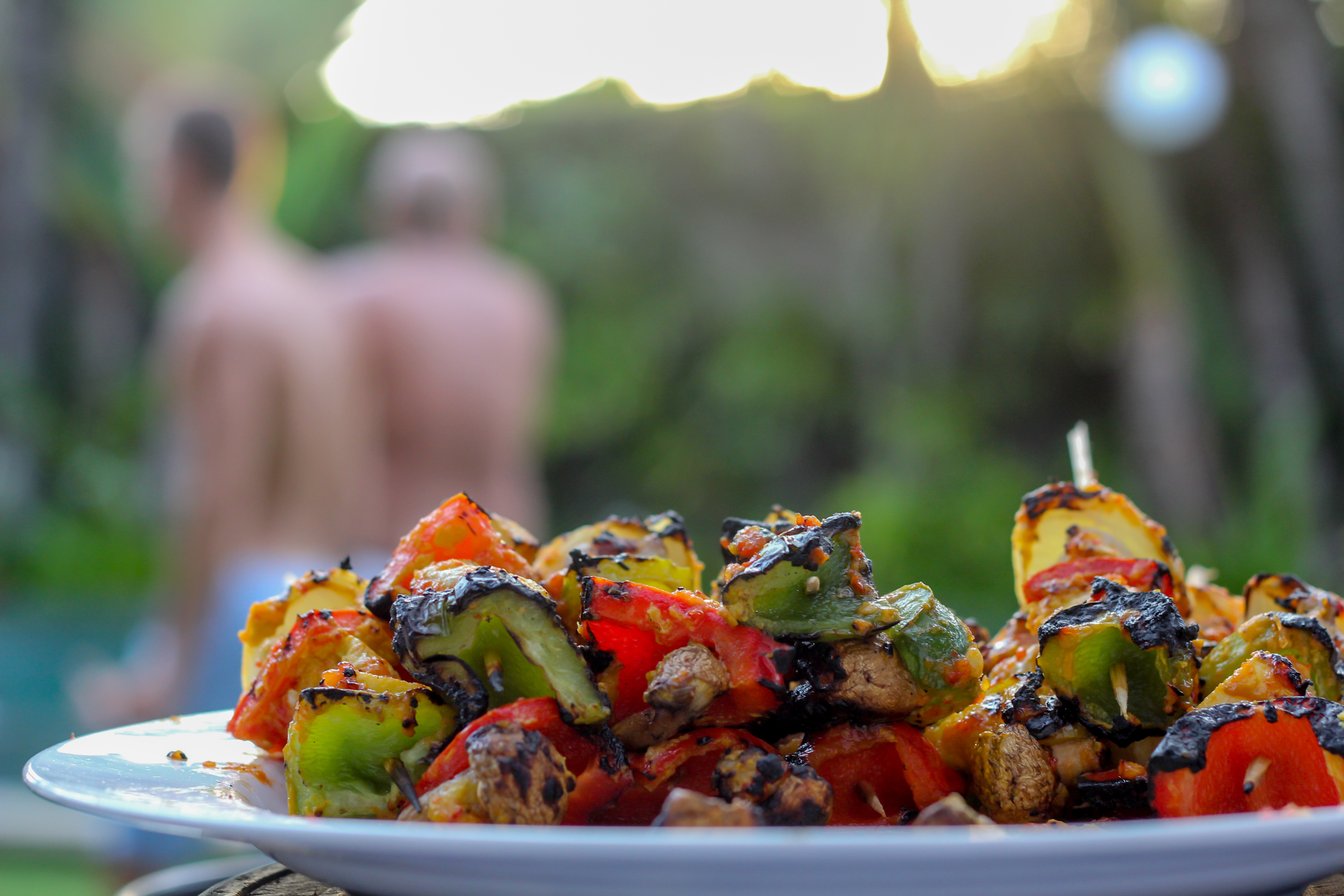 4 Bedrooms Chimera Villa Tiga Seminyak Bali
4 Bedrooms Chimera Villa Tiga Seminyak Bali
Bali is the most interesting tourist destination. Besides being a beautiful place, it is also affordable price for foreign tourists. I also chose Bali as my tourist destination every year. Frequently go to Bali but there are still many places of Bali tourism that I have never visited. Comfy is what we seek, 4 bedrooms Villa in quiet Seminyak is what we choose.
The enchanting beauty of Bali makes me always long to come again and come again. This time I chose Seminyak as my place to stay in Bali. the place is not far from the city center, but I don't expect how beautiful this place is, so amazing beautifully Villa.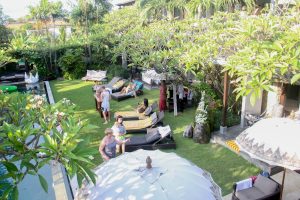 The Phenomenal Day in 4 bedrooms Villa in Seminyak
We booked this villa recently as part of our 20th wedding anniversary celebrations with friends. Prior to arrival, communication with Putu and her staff was fantastic. I had many questions and everything was answered quickly and efficiently. Nothing was too much trouble. On arrival, we were all blown away by the wonderful greeting by the staff, the welcome drinks, refreshing towels, and the pure size of the villa! We were then given a tour and a briefing on the villa's amenities.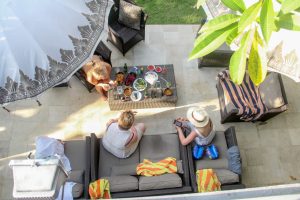 Excellence Service and Management Team
Breakfast orders were taken the night before and served at whatever time we had arranged. The breakfasts were either a breakfast with eggs prepared right away, pancakes, or cereal. All are served with freshly squeezed juices, fresh fruit, and toast as well as teas and coffee. We really enjoyed the breakfasts, a perfect start to the day!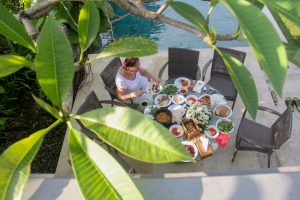 The Fabulous Facilities
The pool was huge, more than big enough to accommodate 8 adults. There were plenty of sun loungers. More space, for a little area to have some alone time.Then there are inside and outside seating areas where we could all come together for meals and or drinks/conversation.
The rooms were large and had large wardrobe areas and en suites as well as good-sized TV screens. And there is a phone enabling you to talk to each room and the other two onsite villas. It is fun to connect if you had others staying within the complex.
There is a washing machine available for guests to use, a chilled water tank, a large refrigerator, and a smaller dedicated TV/movie room. All rooms were very clean and the beds were comfortable.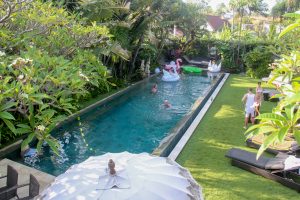 On the day of our anniversary we were given a cake, flowers and a bottle of wine which a lovely surprise!
We were even given a key to a "secret gate" at the back of the garden which provides a shortcut to the beach and shops. The location is fantastic – only a few hundred meters to Ku De Ta, the beach, Seminyak Square and Eat Street.
The photos are very true to life, the villa is extremely clean, facilities perfect and location ideal… but the highlight is the service – I would have no hesitation on recommending this villa for the perfect Seminyak holiday!
Thanks again, Putu and staff for a memorable stay.