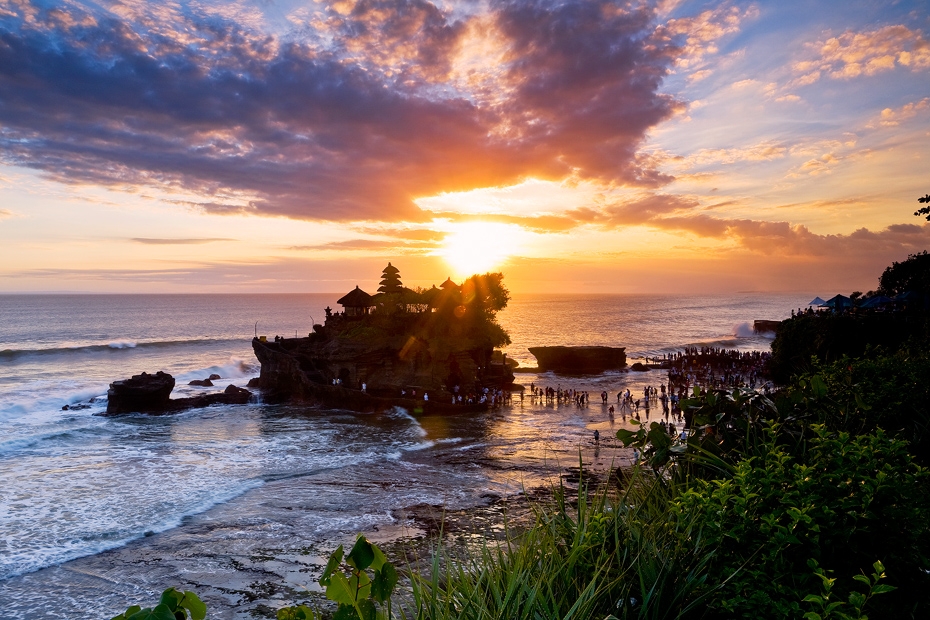 Enjoying Holiday of Summer in Bali
Enjoying Holiday of Summer in Bali
Summer can be one of the best moments to enjoy holiday. In this case, of course you may need some references of destinations to go for summer holiday. Actually, world has a lot of great destinations. Among these great places, Bali can be visited. Bali is located in Indonesia and this is one of the thousands islands of Indonesia. Bali is also called as the Island of God for some reasons. It is closely related to its well-preserved tradition and culture. Bali is a great combination of place to go. This place has stunning landscapes that make this island have many great places to explore.
Then, its culture and tradition are also interesting to explore since its native people still keep the culture well and tourists are allowed to see the beauty of culture that is mixed with the values of Hinduism. The combination of culture and natural landscape make it is a great decision to spend Summer in Bali.
Bali Beaches
People will never regret for choosing Bali as the destinations to go for summer holiday. This island may not be so big, but each corner of this island offers beautiful things. Of course, exploring the beaches of Bali can be great idea of Summer in Bali. This island has many great and beautiful beaches to explore and these are some of them:
People can go to Seminyak Beach. This is one of the most beautiful beaches in Bali and this place is so famous. This beach can provide tourists with complete packages of holiday. They can enjoy the beauty of beach. Then, they can also do some activities, such as water sports. Surfing becomes the most famous sport to do, there are also other sports to do. About the accommodation, people do not need to worry about it. There are many great hotels and resorts to choose.

Then, the next place is Sanur Beach. Different from other beaches in Bali, including Kuta, this place is famous for its best place to find calm and relaxing atmosphere. This is quite far from the crowded places so this can be great spots for getaway. The view of the ocean will also make people enjoy the moment in Sanur Beach. Although it is not as crowded as Kuta and other beaches, this beach still has good facilities for tourists, so they still can be comfortable when they need to find place to take a short break.
Then, enjoying Summer in Bali can also be done by exploring the great nature of Bali. Beaches are not the only attractive landscape in Bali. There are also some great places to explore, such as Mount Batur. This is the active volcano in Bali and this has great nature to explore. People who love adventure can enjoy exploring area around this mount. Beautiful sights are provided by this volcano and its sunrise is one of the most beautiful attraction to enjoy.
Bali Temples
Then, Bali is also famous for its culture and this can be seen from many temples located in this island. One of the most famous and beautiful temples is Tanah Lot Temple. This temple is located on the shoreline of the sea so it is very beautiful seen from its location. People can go to the temple by following the footsteps and they will be able to enjoy the winds of the sea. Waves also strike the temple since its location on the big rock. Its architecture is also great that make people will enjoy staying on the temple while enjoying the sunset. Surely, this temple is so great and this is beautiful place to enjoy the sunset in Bali. All of these destinations will make people satisfied for having summer holiday in Bali.