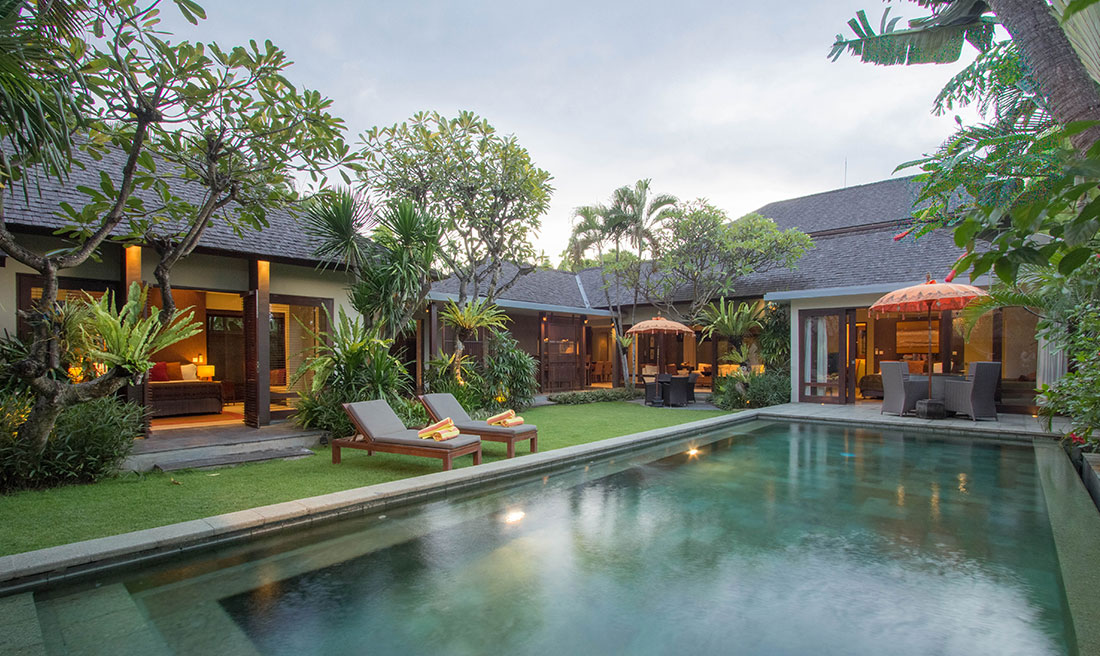 Wanna Know How It Feels to Live in Heaven?
Wanna Know How It Feels to Live in Heaven?
Chimera Villa Orange is a 2 bedrooms villa bali and it's probably the closest you can get to a heaven on earth. It's so heaven-like you don't want to tell anybody about it just because you wish for it to remain available only for you. Design elements specific to Balinese culture blend seamlessly with modern living fixtures that offer you that little niche to relax with. The 2 bedrooms come with bathroom in each one of them. A living room is separate from both dining and kitchen areas. Outside, a swimming pool complete with water features, a row of sun loungers, and a shaded pool deck are at the ready to give you that peace of mind you've been looking for.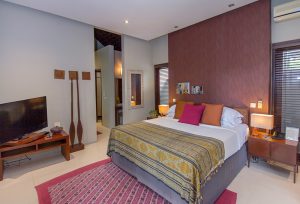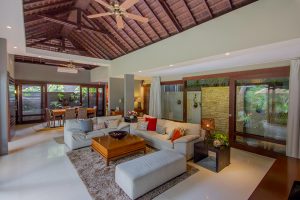 The living area in this 2 bedrooms villa bali is furnished with expansive sofa that already feels comfortable before you actually occupy it. The area is also fully equipped with air-conditioning units so it gets even homier for you to do anything within. The kitchen is constructed using granite and boasts assortments of cooking utensils, a toaster, a blender, a gas stove, a microwave, and big enough a fridge to contain everything you bought. Right next to the living area is an undercover deck, the main attraction of the whole setting. The deck is furnished with a daybed and a dining setting of rattan material. It overlooks a swimming pool as well.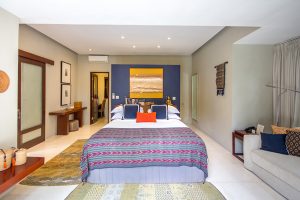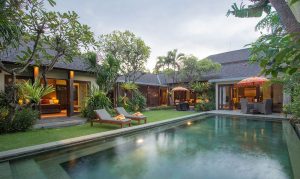 You can find the 2 bedrooms villa bali proper enough to accommodate your stay. The two bedrooms are of the master size, furnished with king-size beds, fully air-conditioned, and have a direct access to the pool deck. The en-suite bathrooms are constructed with marble and boast complete amenities to go with a bathtub. Chimera Villas is actually part of a villa complex, which is guarded with security on guard for